Kitchen Cabinets Bradenton
Professional Kitchen Cabinet Services in Bradenton, Manatee County FL
Kitchen Cabinet Installation Services in Bradenton, Manatee County
At Bradenton Kitchen Remodels, we are proud to offer top-quality kitchen cabinet installation services to the residents and businesses of Bradenton and Manatee County. Our team of experts has years of experience installing and fitting kitchen cabinets to perfection, using the latest tools and techniques to ensure that our client's needs and specifications are met.
We understand that installing kitchen cabinets can be daunting, so we are here to make the process as seamless as possible. Whether you're looking to install new cabinets in your home kitchen or outfit a commercial space, we have the expertise and tools to do the job right.
Our services are not limited to a particular size or type of kitchen cabinets. We can install all kinds of cabinets to suit your needs, whether you need large custom cabinets or a smaller, more compact solution. Every size job is manageable and workable for our team of professionals.
Our team of kitchen cabinet experts is dedicated to ensuring that the installation process runs smoothly from start to finish. We understand the importance of delivering high-quality work and ensuring customer satisfaction, so we work tirelessly to ensure our client's expectations are met or exceeded.
We take pride in the quality of our work and our commitment to excellence, and we're confident that our services will meet your needs and exceed your expectations. If you're looking for reliable and efficient kitchen cabinet installation services in Bradenton, Manatee County, look no further than Bradenton Kitchen Remodels.
Call us today to schedule a consultation or request a quote or fill out our online inquiry form. We look forward to working with you and helping you achieve the kitchen of your dreams!
Framed Vs. Frameless Cabinets
When it comes to kitchen cabinets, there are two main types of construction: framed and frameless. Framed cabinets have a frame around the front of the box, while frameless cabinets have no frame and a sleeker look. Learn more about both options to make an informed decision.
Framed cabinets are a popular choice for many homeowners when it comes to kitchen cabinetry. These cabinets are characterized by their solid wood frame surrounding the box, hence the name "framed cabinets."
Compared to frameless cabinets, which are built without a frame, framed cabinets have a more traditional look and are generally more affordable. The frame also provides additional sturdiness and support to the cabinet box, making them a good choice for larger, heavier items.
Framed cabinets are often used in more traditional-style kitchens but can also be used in modern kitchens for a more transitional look. They are available in various wood species, finishes, and door styles, so homeowners have many options to choose from.
The design of framed cabinets originated in the early 20th century when cabinets were built using solid wood construction. This type of construction was used to provide durability and longevity to the cabinets and add a decorative touch to the kitchen.
Today, framed cabinets are a popular choice for homeowners who want a classic, timeless look for their kitchen. They are also a good choice for homeowners who want a more affordable option for their cabinetry without sacrificing quality or durability.
Overall, framed cabinets are an excellent choice for homeowners who want a traditional or transitional look for their kitchen. They provide a sturdy and reliable option for storing kitchen items while offering various design options to suit any style.
Frameless cabinets, also known as European-style cabinets, have recently gained popularity due to their modern and sleek look. Unlike framed cabinets, frameless cabinets do not have a solid wood frame around the cabinet box. Instead, they rely on thicker, sturdier sides and backs to support the cabinet's weight.
One of the main advantages of frameless cabinets is that they offer more storage space. Without the frame taking up space, homeowners can take advantage of the full interior of the cabinet. Additionally, frameless cabinets are more streamlined, perfect for contemporary and modern kitchens.
Frameless cabinets originated in Europe in the early 20th century as a response to the limited space in urban apartments. The design allowed for more efficient use of space while maintaining a modern and stylish appearance.
Today, frameless cabinets are commonly used in modern and contemporary kitchens. They offer a range of design options, including various finishes and materials, making it easy to customize the look to suit any style.
Frameless cabinets are also great for homeowners who want a high-end look without breaking the bank. They are generally less expensive than framed cabinets and can be a good option for renovating on a budget.
Overall, frameless cabinets offer a modern and stylish option for homeowners who want a sleek and efficient kitchen design. They provide more storage space than traditional framed cabinets and can be customized to suit any style. Whether you're looking to upgrade your kitchen or want a more contemporary look, frameless cabinets are an excellent choice.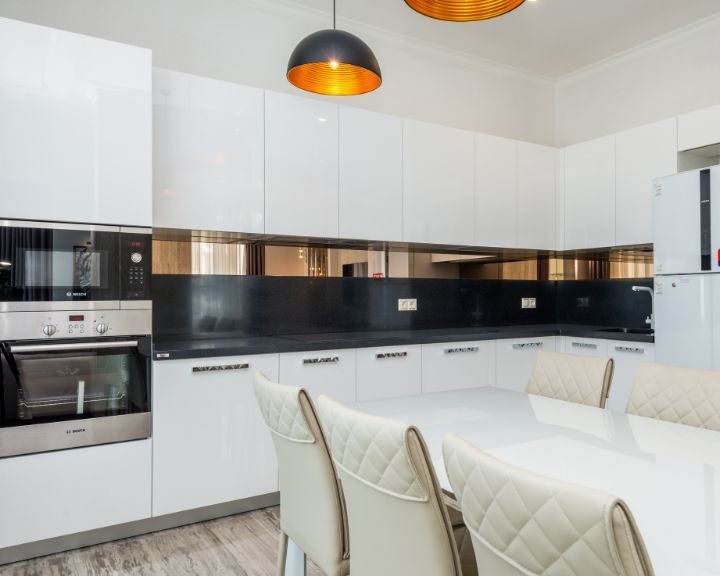 Which Kitchen Cabinet Style is Right for You?
Choosing the right kitchen cabinet style can be a daunting task. With so many styles, it's essential to consider which one best suits your needs. From framed to frameless cabinets, explore each style in more detail to find the perfect fit for your kitchen.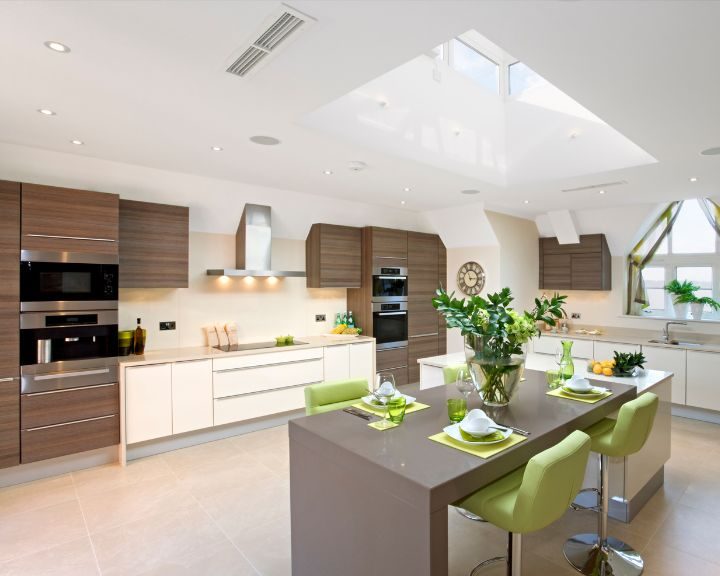 Frequently Asked Questions
Professional Kitchen Cabinet Installation Near Me
At Bradenton Kitchen Remodels, we understand the importance of having functional and beautiful kitchen cabinets. That's why we offer professional kitchen cabinet installation services to homeowners in the Bradenton area. Our team of skilled and experienced technicians ensures that your cabinets are installed correctly, efficiently, and to your satisfaction.
We take pride in our work and guarantee quality craftsmanship for all our installations. With years of experience in the industry, we have developed a reputation for exceptional service and attention to detail.
We serve the following areas:
Anna Maria
Bayshore Gardens
Bradenton Beach
Cortez
Ellenton
Holmes Beach
Memphis
Palmetto
Samoset
South Bradenton
West Bradenton
West Samoset
Whitfield
We are the right team if you are looking for professional kitchen cabinet installation near you. Don't hesitate to contact us for a free consultation or to schedule your installation. Call us today or fill out our online inquiry form to get started.