Professional Kitchen Design Services in Bradenton, Manatee County FL
Kitchen Design Services in Bradenton, Manatee County
At Bradenton Kitchen Remodels, we provide top-quality kitchen design services in Bradenton and Manatee County. Our team of experienced designers has a wealth of knowledge when it comes to kitchen design, and we use the latest tools and techniques to ensure that every kitchen we design is tailored to our customer's unique needs and specifications.
Whether you're a homeowner looking to redesign your kitchen or a business owner needing a commercial kitchen design, we've got you covered. Our team has extensive experience designing kitchens for domestic and commercial clients, and we can work with kitchens of all sizes.
We understand that designing a kitchen can be complex, so we have a team of experts to guide you through every step. From the initial design consultation to the final installation, we'll work closely with you to ensure that your kitchen design is everything you've dreamed of and more.
At Bradenton Kitchen Remodels, we pride ourselves on our commitment to customer satisfaction. We understand that every customer has unique needs and preferences, so we take the time to listen to your ideas and create a design tailored specifically to you.
So, if you're looking for a reliable and experienced kitchen design service in Bradenton or Manatee County, look no further than Bradenton Kitchen Remodels. Call us today on our phone number or fill out our online inquiry form to schedule a consultation with one of our expert designers. Let us help you turn your dream kitchen into a reality!
The Different Types of Kitchen Layouts
Discover the various kitchen layouts that can transform your space into a functional and stylish culinary haven. Explore each design's benefits and unique features, from one wall kitchen to the modern open-plan concept. Start planning your dream kitchen today.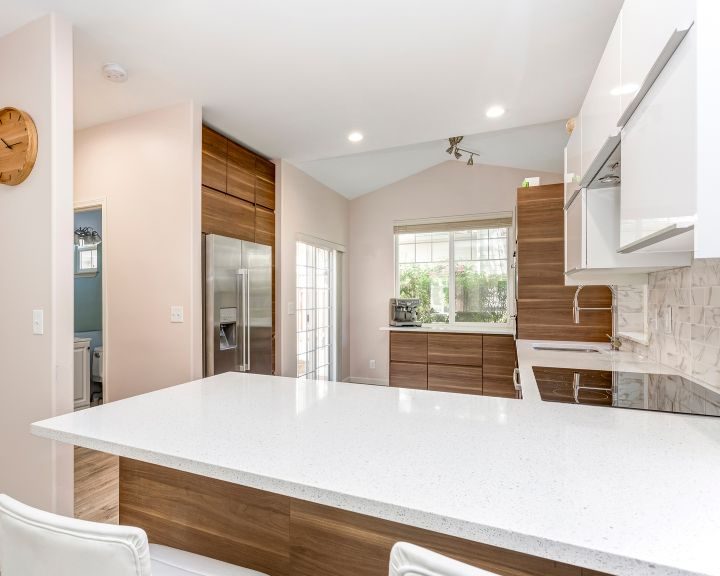 What are the aspects to consider when designing a kitchen?
Designing a kitchen requires attention to several aspects, such as storage, appliances, layout and size, materials, and color scheme. Each aspect is crucial in creating a functional and visually appealing space. Let's explore each aspect in detail to design your dream kitchen.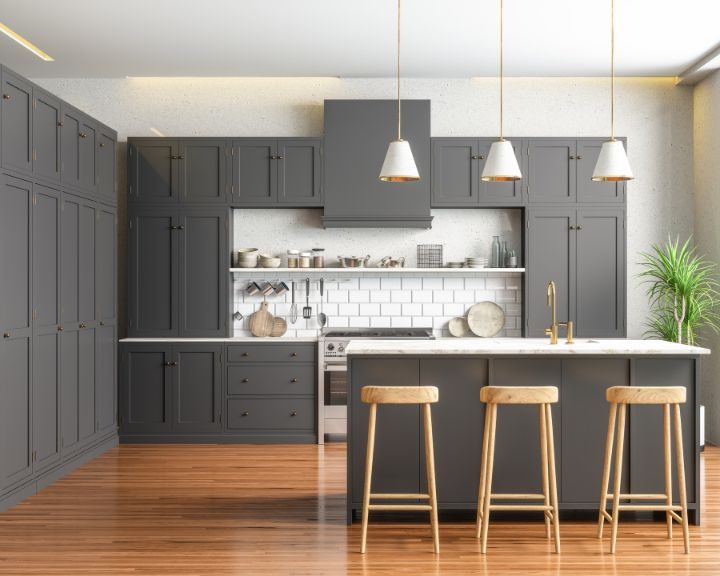 Frequently Asked Questions
Professional Kitchen Design Near Me
Bradenton Kitchen Remodels offers professional kitchen design services in Bradenton and its surrounding areas. Our experienced designers will work with you to create a kitchen that perfectly suits your needs and lifestyle.
Our service areas include:
Anna Maria
Bayshore Gardens
Bradenton Beach
Cortez
Ellenton
Holmes Beach
Memphis
Palmetto
Samoset
South Bradenton
West Bradenton
West Samoset
Whitfield
No matter where you are in these areas, we will come to your home to assess your kitchen and discuss your ideas and preferences. From there, we will create a custom design incorporating all the features and elements you desire.
We are committed to providing the highest customer service and quality workmanship at Bradenton Kitchen Remodels. Contact us today to schedule a consultation with one of our designers and begin the process of transforming your kitchen into the space of your dreams.